COUNSELLING AND PSYCHOTHERAPY
I am a qualified and experienced counsellor, psychotherapist and supervisor based in Rye, offering counselling, psychotherapy and supervision to individuals and couples in East Sussex , Kent and beyond.

I offer counselling, psychotherapy and supervision on the phone or online.

I no longer offer face-to-face work with clients or supervisees.

You can find out more about online counselling here and about my Privacy Policy and Digital Policy here.

Please do not hesitate to contact me with any queries or concerns you may have about working with me in this way.

This BBC News article helps to put therapy in context.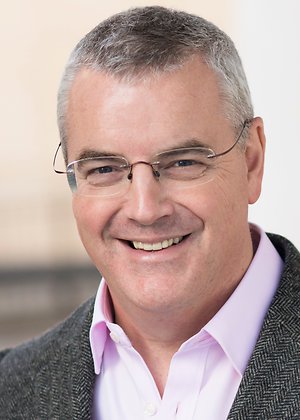 Stephen Weaver MA BD Dipl.Psych. Dipl. Spvsn.
Based in Rye, East Sussex, I offer counselling, psychotherapy and supervision online and by telephone.

Counselling can help you see to yourself and your problems more realistically and to manage those problems better. Psychotherapy offers the longer-term prospect of finding meaning , healing and transformation.

As counsellor and psychotherapist, I believe that therapy is about more than problem-solving. At its best it offers a resource for healing spiritual development and transformation.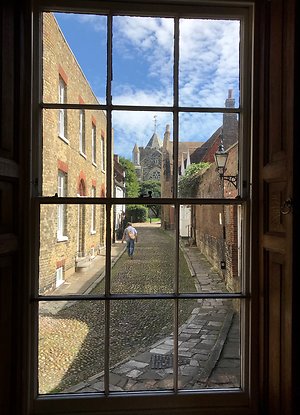 I was born in Warrington in 1960 and was educated at the Universities of Oxford and London.

After working as a teacher, then as a priest, I trained as a counsellor, psychotherapist and supervisor. For over 20 years now I have been in couples counselling, working as a gay men's sexual health counsellor and building a private counselling, psychotherapy and supervision practice in London and Rye.

My own spiritual journey and personal psychotherapy have helped me to make some sense of life, but I have probably learned most from working with my clients and supervisees. My years of working as a skilled helper make me well-equipped to help you feel seen, heard and understood.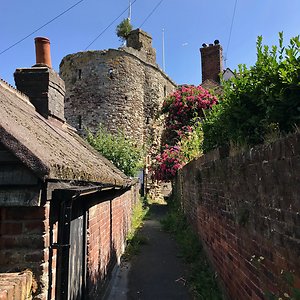 I hold a Diploma in Counselling and Psychotherapy (2001) and a Diploma in Supervision (2003), each accredited by the British Association for Counselling and Psychotherapy (BACP), from The Centre for Counselling and Psychotherapy Education, (CCPE), which is a member of the United Kingdom Council for Psychotherapy(UKCP). Each year I take part in Continuing Professional Development (CPD) across a range of psychological approaches,as well as receiving regular supervision of my work, which is conducted in accordance with the Codes of Ethics and Practice of the British Association for Counselling and Psychotherapy (BACP) and the United Kingdom Council for Psychotherapy(UKCP).
Where to find

About Me

Online Therapy

Where I Work

Fees & Making a Payment

What happens at a counselling session

Couple Counselling

Supervison

Gender,Sex & Relationships

Privacy Policy & Digital Policy

CONTACT FORM

Where I work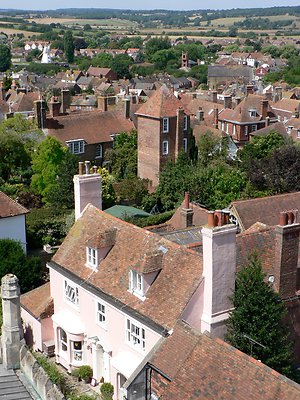 I work as counsellor and psychotherapist in Rye, close to Hastings in East Sussex and Tenterden in Kent.

I no longer work with clients face-to-face.

Counselling and psychotherapy is available online and by telephone. I prefer to arrange a first meeting with a potential client online before agreeing to work on the telephone.

Appointments are available throughout the day and evening from Monday to Thursday.


Experienced counsellor and psychotherapist

Varied counselling & psychotherapy approaches

UKCP registered psychotherapist

Individual and couple counsellor

Anxiety and depression

Gender, sex & relationship diversity counselling

Psychotherapist and counsellor based in Rye







What My Clients Have Said
"Stephen expertly assisted me by letting me talk as much as I needed to and by gently injecting at important points. He was able to gauge very quickly the issues I was having and guided me through our sessions, provided excellent advice while never losing his focus on what brought me to seek his help. I find myself in a much calmer place now and it was through working with Stephen that I have managed to achieve this."
"My situation has improved thanks to talking to you which gave me the confidence to take some action to improve things for myself. "
"I would like to thank you for all of your help over the six sessions which I found extremely helpful and I am very pleased I took the step to ask for some help."
"Thank you so much for helping me over the past few weeks. I came burdened with anxiety and depression. The sessions really helped me make some positive steps towards a happier life. "
How Lockdown Has Made Relationships Suffer - and How Counselling Can Help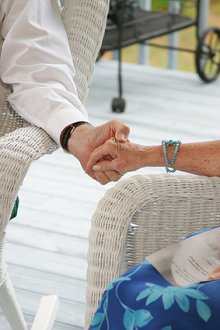 Balance is an important part of any relationship. We all need personal space - some time to do our own thing, whatever it may be. Since March 2020, however, many couples have been forced to be together 24/7, culminating in a series of relationship issues - the most serious being communication, which relationship counselling can help. 

Most couples hit difficulties at some stage in their relationships. Whether having trouble speaking out what you really think and feel or being able to listen to what your partner has to say in return, couples counselling can help to shift what can seem like stuckness in the direction of a more positive outcome.

Typically, I begin couple counselling by asking each partner to describe how they are experiencing the current scenario, then sound out what each partner has in mind as a preferred scenario and then invite both partners to work through the obstacles and/or levers which will allow them to move from one scenario to another.

How Has Lockdown Damaged Communication Between Couples?


Being in the same space with someone for an extended period of time leads to a loss of perspective. Issues that are relatively small can very easily snowball into a full-blown argument. Continual proximity to another individual will make everything feel magnified, leading to high levels of tension. 
If you have children, being together all the time will potentially mean more disagreements over parenting styles. Perhaps one member of the relationship likes spending time alone, while the other needs constant company. There are many differences between couples that, normally, can be navigated and allowed for, but lockdown has made this difficult. Staying under the same roof all the time naturally means arguments occur more frequently. 
When this happens, it is common to close oneself off - to become resentful and defensive. Craving that independence lost over lockdown means you are likely to keep emotions and thoughts to yourself. Having more time together - ironically - makes you less inclined to share important feelings with each other. Over time, you end up spiralling towards a state of non-communication and start doing things like messaging your partner from the other room to get something done.


How Can Relationship Counselling Help?


If you feel like you and your partner have become distant, I provide relationship counselling in Rye and online that focuses on creating a deeper understanding of how you communicate in a relationship. It is common to develop communication patterns that are unhelpful and harmful, and relationship counselling works towards recognising these patterns, understanding why they came about, and developing healthier ways of communicating how you feel to your partner. 
Seeking a relationship counsellor in Rye or online makes it much easier for you to switch the focus of your communication away from blame and conflict and towards a place of understanding and listening. After so long in the same bubble, having a private, neutral, empathetic space to process certain feelings can be extremely helpful. Together you can start to develop techniques for preventing yourselves from repeating the same problems you experienced in the past. 

If you have suffered a breakdown in communication with your partner over lockdown and require relationship counselling in Rye or online, get in touch to arrange an initial consultation.

CONTACT ME here

Please click on the link to learn more about couple counselling



Individual counselling and psychotherapy as well as couple counselling are available online.

I have long-term experience of working with gay clients and gender, sex and relationship issues.

I am also available to fellow professionals for supervision.

I have wide experience as a counsellor around anxiety and depression, as well as bereavement and loss, sexuality and spirituality, stress, life crises and sex, gender and relationship issues.

I offer supervision to other counsellors and psychotherapists working in the Rye, Hastings and Tenterden area and throughout Kent and East Sussex.



YOU CAN FIND ME AT:

UKCP Find-A-Therapist
BUPA Providers
Counselling Directory
EastSussex1space
UK & Ireland Counselling Directory

Headline Image by Bob Davis
All other material ©2020 Stephen Weaver